Информация по заявкам в едином месте
Управляйте первичными обращениями и заявками из системы единого окна. А напоминания помогут вам не забыть о задачах и туристах.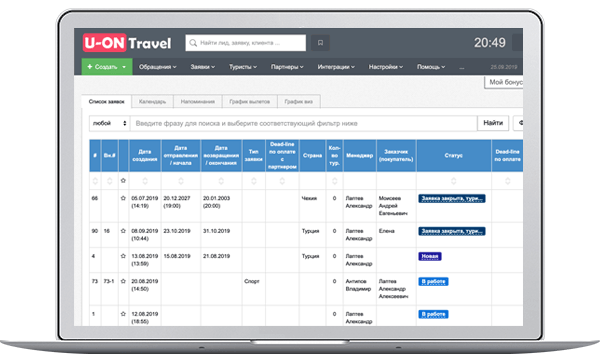 Готовый пакет документов для туриста
Просто добавьте услуги и туристов в заявку, CRM автоматически сформирует необходимые документы!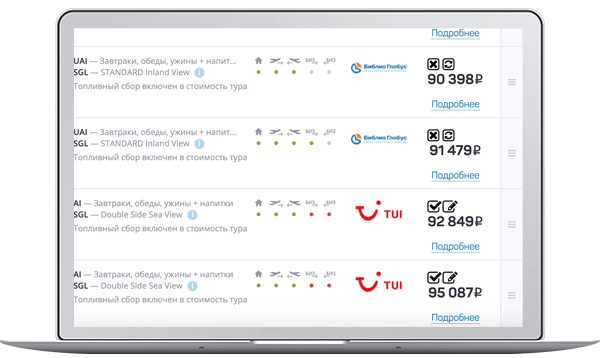 Наши клиенты:
Сеть турагентств
"Горячие туры"
Сеть турагентств
"TUI"
Сеть турагентств
"Магазин Горящих Путевок"
Статистика за пару кликов
Отслеживание конверсии входящих лидов и выяснение причины отказов, контроль над действиями менеджеров и их результатами мотивации!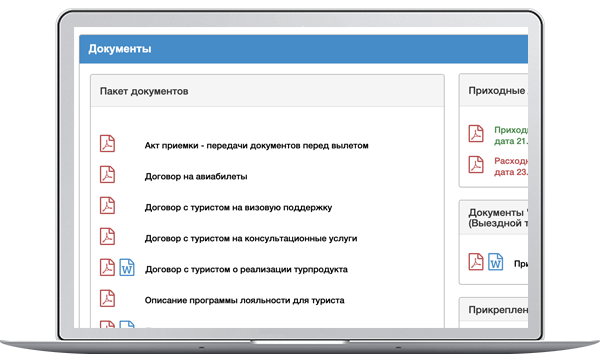 Все финансовые операции на одной странице
Кассовая книга всегда под рукой, просмотр плановых платежей и долгов за пару кликов!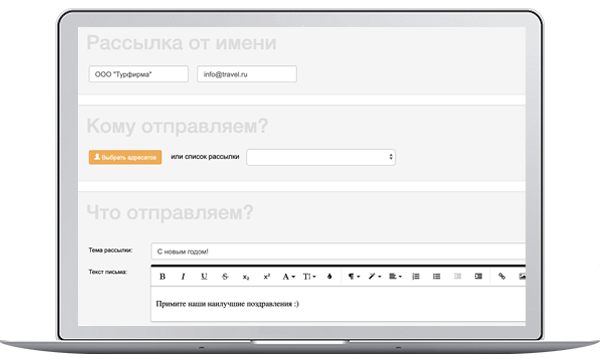 В цифрах:
Created
>3 million
applications
From the first lines I want to say that this is one of the best crm systems in tourism. The main advantage when working with the crm system can be described in three words: reliability, simplicity and efficiency. For more than 5 years we work with such known companies as: a network of travel agencies Hot tours home network travel agencies Shop of Burning Permits a network of travel agencies TUI and a others. Your business development business, they trust us, trust our crm the system of tourism. We help our clients to feel confident in the tourism market. The simplicity of the system is that the crm system business helps you optimize your work so that any new people come into this business could easily be run in the system. Very convenient and affordable crm system for staff members and for leaders. Integrated online storage of all data has the ability to connections restricted access that allows managers see all accurate and necessary information in a single instance.

Our proposal for a wallet , as there are rates free and paid. With them, the more accurately you can see the PRICES, or call us at 8 (495) 961-1229, where we will reply to you at all your questions. So the same questions can send us email. mail support@u-on.ru.